Dr.G.Revanth - MBBS, DDVL, DNB
Specialist in Eczema Treatment
Heera Skin and Hair Clinic, Nizamabad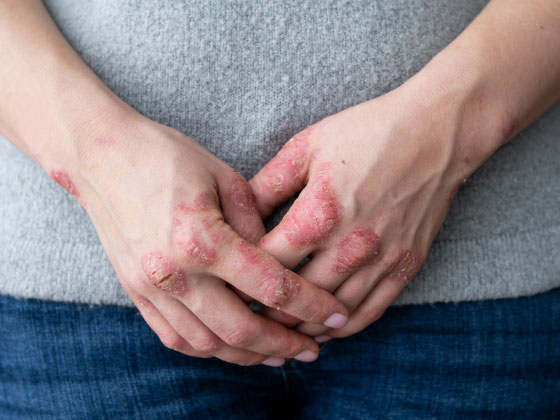 Eczema (atopic dermatitis) is most common in children, but affecting people of all ages.

If you're suffering from eczema, you know it is always skin is dry, flaky skin; sometimes the itching can be unbearable.

At Heera Skin and Hair Clinic, Nizamabad. Dr.G.Revanth MBBS, DDVL, DNB., understand the symptoms of eczema and knows how to treat this chronic condition effectively.

Dr.G.Revanth treats your eczema to reduce their frequency and severity with his best treatments, from creams and lotions to UV phototherapy.

Dr.G.Revanth MBBS, DDVL, DNB. The Eczema specialist will assess your symptoms and lifestyle factors to create a customized treatment plan to relieve itching and minimize the damage.

To get the best eczema treatment, please book your appointment by phone or online today. We wish you very happy skin, say no to itchy skin.