Dr.G.Revanth - MBBS, DDVL, DNB
Specialist in Nail Problems
Heera Skin and Hair Clinic, Nizamabad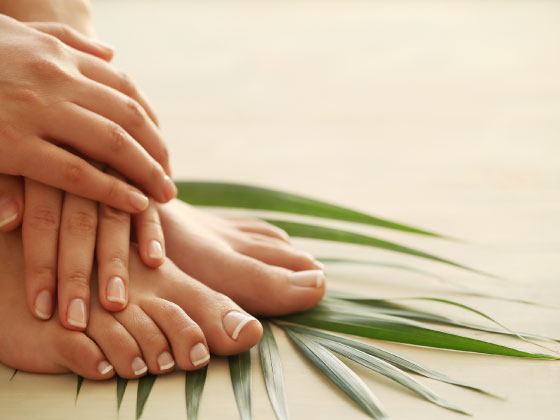 Toe and fingernails protect the sensitive tips of our toes and fingers. Nail problems affect people of all ages. Common causes of fingernail problems include injury, infection, fungus, and skin diseases.

Causes of toenail problems include ill-fitting shoes, poor blood circulation, poor nerve supply, and infection. Problems with toenails or fingernails can be successfully treated by an expert dermatologist.

Pain, itching, and discoloration are just some of the signs of toenail problems. There are many types of nail problems such as:
Fungus infection
Ingrown toenails
Clubbed nails
Infected by injuries
Curved toenails
Bacterial infection
Nail splitting
Nail lifting etc.
At Heera Skin and Hair Clinic, Nizamabad. Dr.G.Revanth MBBS, DDVL, DNB, is a skincare specialist, treats all nail-related problems skillfully. He will use different methods appropriately to treat different nail problems.
Dr.G.Revanth MBBS, DDVL, DNB. The skincare specialist will examine your nail problem, and provide the required treatment.
To get out of nail-related problems or pain, please book your appointment by phone or online today. We wish you healthy nails, no more nail problems.