Dr.G.Revanth - MBBS, DDVL, DNB
Specialist in Vitiligo (White Patches) Treatment
Heera Skin and Hair Clinic, Nizamabad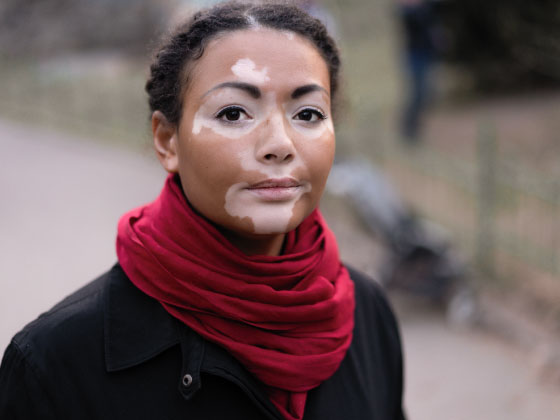 Vitiligo is a condition in which the skin loses its melanin-producing cells known as pigment cells (melanocytes).

When pigment-producing cells die or stop functioning, it results in discolored patches in different areas of the body.

Loss of skin color can affect any part of the body, including the skin, mouth, hair, and eyes. Skin loses its natural color.

Unfortunately, what causes Vitiligo is a still mystery, this disorder will cause depression in many. However, Vitiligo can be treated by a qualified dermatologist with proper medication and procedures.

At Heera Skin and Hair Clinic, Nizamabad. Dr.G.Revanth MBBS, DDVL, DNB, is an expert dermatologist, experienced in treating Vitiligo. He would use very advanced procedures like Punch grafting and Follicular grafting as required.

He treats your Vitiligo to reduce the severity and disappear gradually, with his best treatments, like phototherapy, Excimer laser, and tattooing at the affected area.

Dr.G.Revanth MBBS, DDVL, DNB. The Vitiligo specialist will clinically examine your white patches to customize the treatment for you.

To get the best treatment for Vitiligo, please book your appointment by phone or online today. We wish you clear skin, say no to white patches.